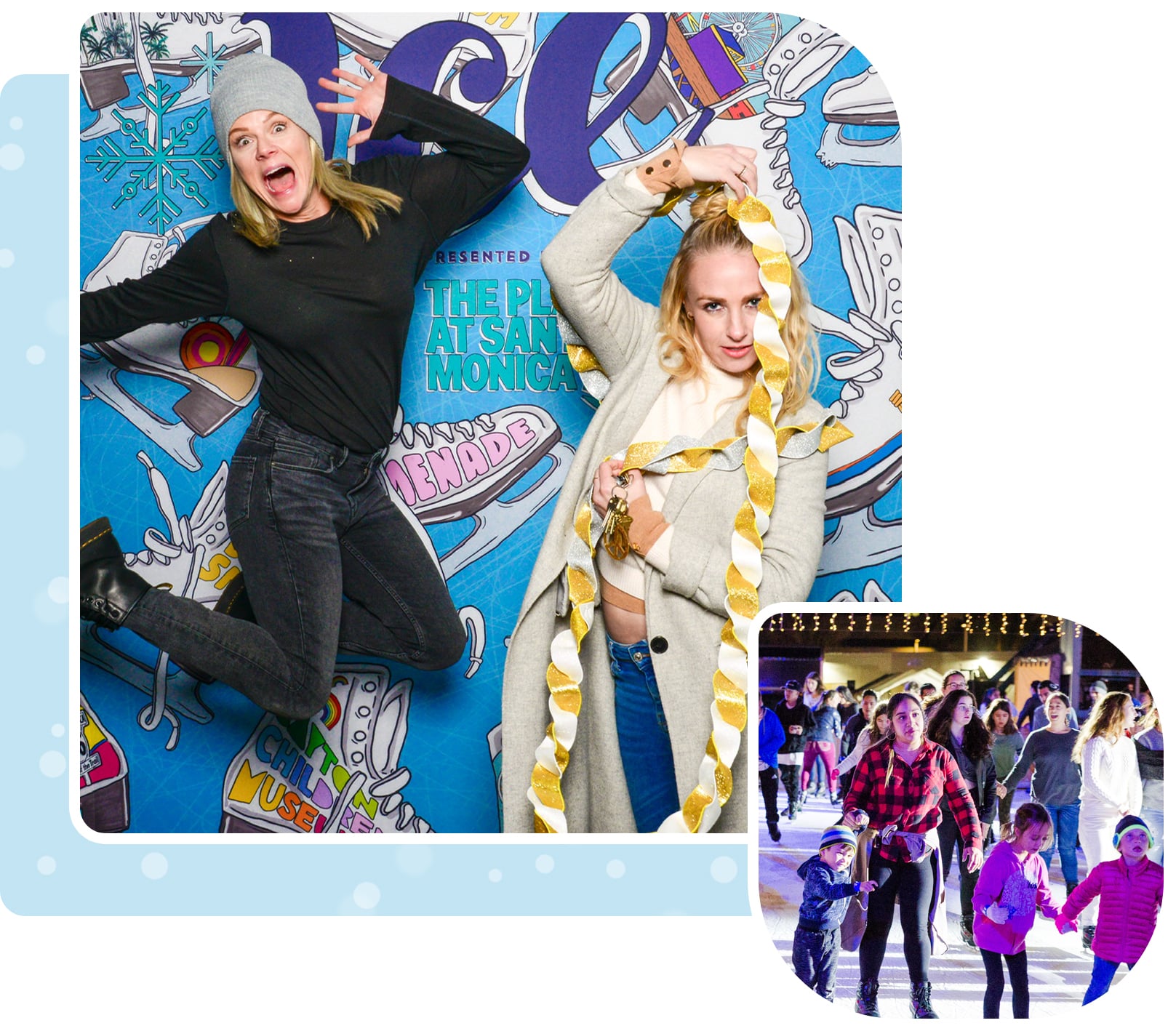 Let your inner child run free at Ice at Santa Monica. And if you're not ready for a holiday skate, don't fret. We have something for everyone. Watch as your loved ones joyously take part in ice skating sessions in Santa Monica. Don't forget to check out our themed nights, live performances and skating lessons that add a layer of excitement to your visit.
Located at the corner of Arizona Avenue and 5th Street in Downtown Santa Monica.

More than 8,000 square feet of shimmering ice with a 400-square-foot tot rink for the little ones.

Season opens Wednesday, November 1, with the Ice at Santa Monica Grand Opening scheduled for November 9, from 5 p.m. to 8:00 p.m.

Hours of operation are Sundays through Thursdays 11:30 a.m. to 9:30 p.m. and Fridays and Saturdays from 11:30 a.m. to 11 p.m.

Skate rental and admission is $22 with locker rentals at $5.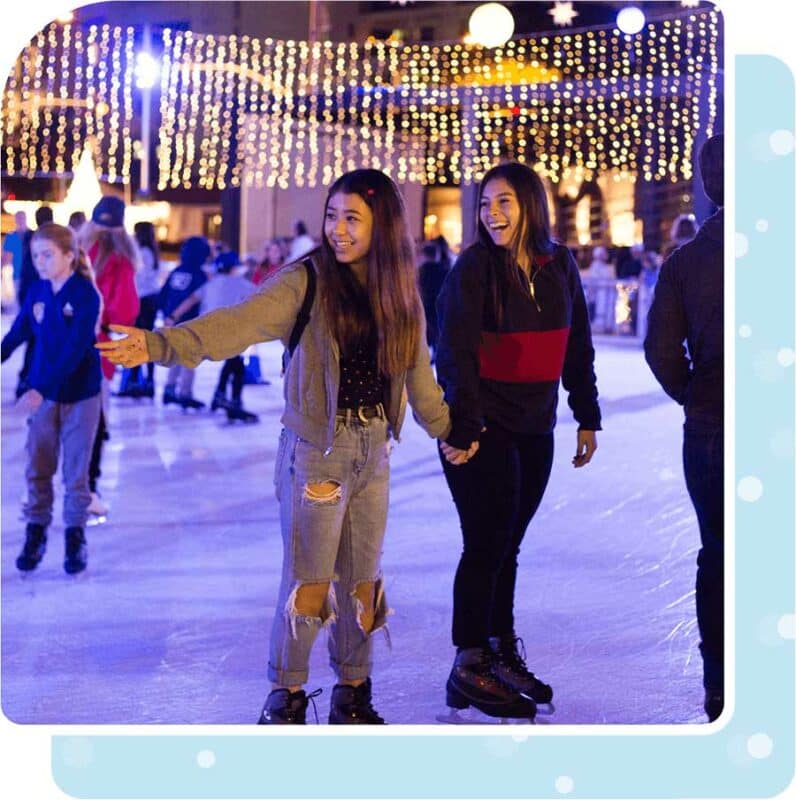 While you're here, take some time to explore the charms that Santa Monica offers beyond the ice rink.
Take a walk along the Santa Monica Pier, indulge in delightful meals at restaurants by the beach and explore the Third Street Promenade. The city's warm and inviting atmosphere guarantees that every moment spent here will be unforgettable.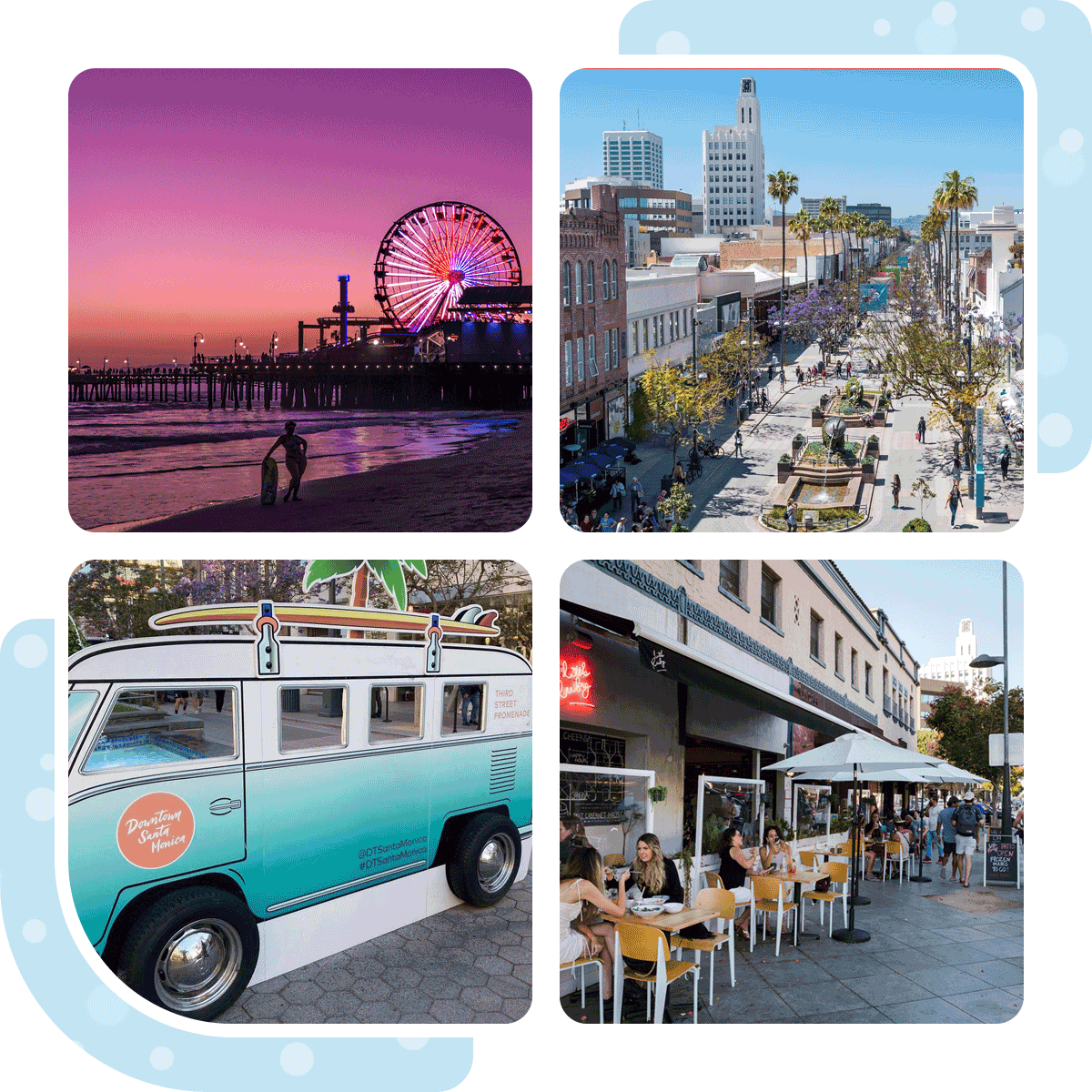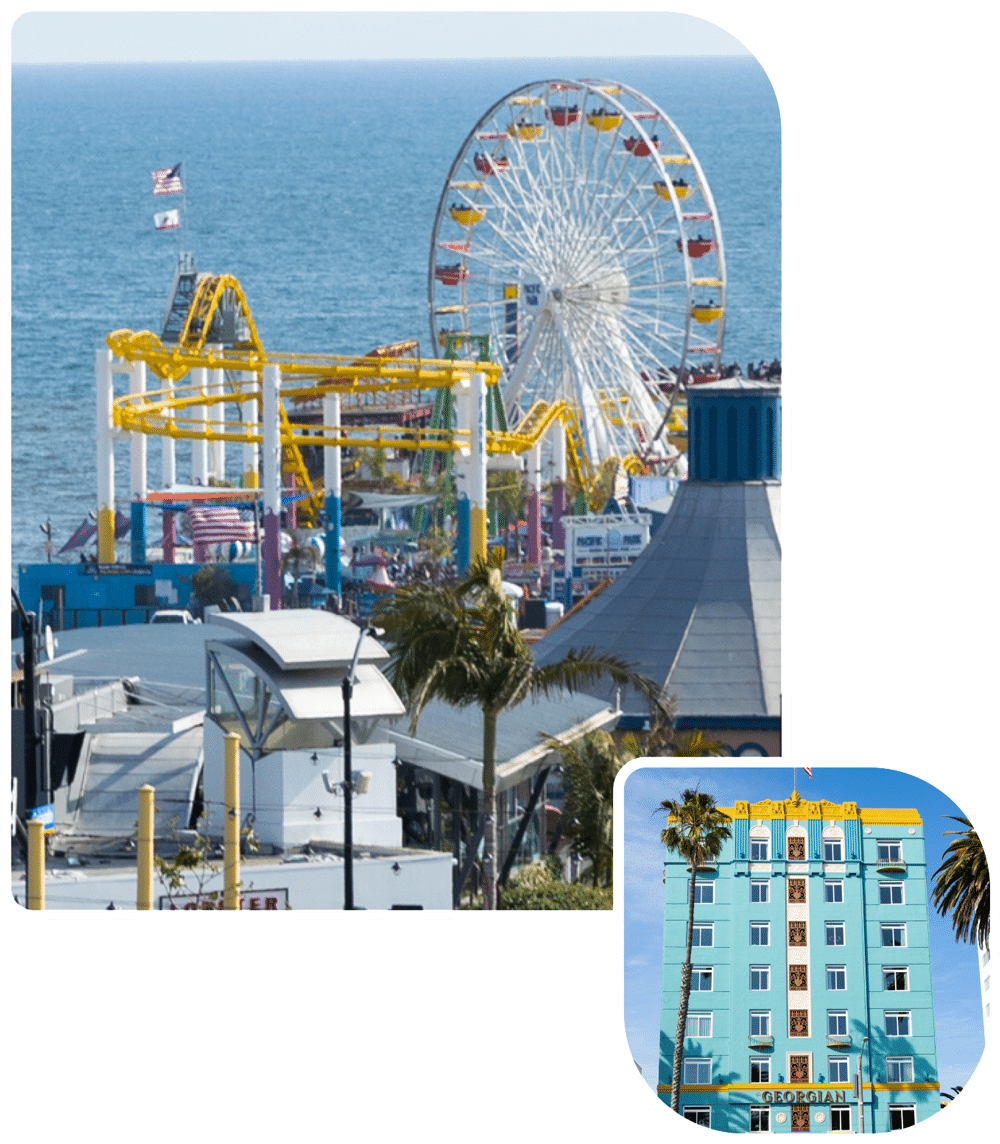 Prepare for a stay in Santa Monica, where you can choose from a range of accommodations to suit your preferences. Whether you opt for a beachfront resort or a cozy boutique inn, ‌you'll experience comfort and style striking a balance between relaxation and adventure.
Planning your winter getaway to Santa Monica is as effortless as a sea breeze. Check out our Plan Your Visit page for information on the ice rink's schedule, special events and ticketing options. Discover attractions, such as art galleries and sandy beaches, that will make your trip truly memorable.
Create heartwarming memories at Ice at Santa Monica. This event goes beyond being an attraction; Ice at Santa Monica opens up a world of holiday enchantment and coastal beauty.
Join us between November 1, 2023, and January 15, 2024, for an experience of ice skating in the enchanting atmosphere of Southern California. Take this opportunity to create lasting memories that will bring warmth to your heart even after the season ends. Begin planning your winter adventure today!