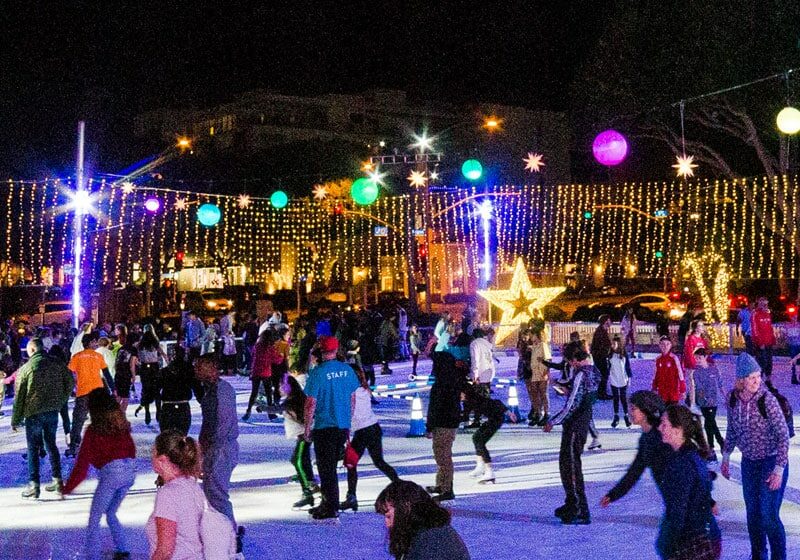 Guests can visit Ice at Santa Monica for Netflix Family Nights for complimentary skate sessions featuring family favorite films and shows. Netflix is the destination the whole family can happily agree on from family favorites like Spider-Man: Across the Spider-Verse, Leo, Wednesday, One Piece, and so many more. Visit netflix.com/HomeForTheHolidays to find all your favorites!
The Netflix Family Nights complimentary sessions are first come, first serve (quantities limited) for the following skate sessions this season:
Friday, December 8 | 5:30 PM
Tuesday, December 12 | 5:30 PM
Friday, December 15 | 5:30 PM
Tuesday, December 19 | 5:30 PM & 7 PM
Friday, December 22 | 5:30 PM & 7 PM
Tuesday, December 26 | 5:30 PM & 7 PM
Get ready for weekly themed events every Wednesday evening with skating sessions at 7 p.m. and 8:30 p.m.
Hover/click for details!
ABBA Disco Night
Looking for a place to go where the night is young and the music's high? Join us for ABBA Night at Ice at Santa Monica! Feel the beat from the tambourine and be a skating queen, having the time of your life. Don't forget to gimme! gimme! gimme! your best sequin jumpsuit or ABBA-inspired outfit.
November 15
ABBA Disco Night
November 22
PRIDE Night
Celebrate the season with your chosen family at Ice at Santa Monica. Join us for a festive night celebrating Santa Monica's LGBTQ+ community.
November 29
Holiday Pet Pageant
Get your pup ready to sashay down the runway at our pet paw-rade! Ice at Santa Monica is on the lookout for the most stylishly dressed pooch. Contestants will be judged on costume, strut and overall holiday spirit. Prizes will be awarded for first, second and third place.
November 29
Holiday Pet Pageant
December 6
Ugly Holiday Sweater Night
Over the river and through the sand, to grandmother's house we go! Where else do you think we'd find an ugly sweater to wear to the ice rink? If Grandma doesn't have any she can spare, head to the thrift store or dig out that vest Aunt Millie knitted for you, and embrace sweater weather.
December 6
Ugly Holiday Sweater Night
December
13


Taylor's Birthday
…Ready for it?
'Tis the season to celebrate Taylor Swift's birthday at Ice at Santa Monica!
Show up in your favorite Eras style
(or cardigan.)
December 13
Taylor's Birthday
December 20
¡Y soy Rebelde!
No dejes que tu papá te lleve a París el día de tu cumpleaños. Vente a patinar sobre hielo y channel your inner Mía Colucci. O sea, yo dijo R. Tú dices B D.
December 20
¡Y soy Rebelde!
December 27
SaMo Night
Get ready to make waves for SaMo Night as we celebrate everything Santa Monica! A community night dedicated to the people who make our city so special.
January 3
BeyHive Ball
Attention, BeyHive! The Renaissance Tour might be over, but the bees don't stop werkin'! Those silver outfits are simply too good to collect dust. Join us for Ice at Santa Monica and let those glimmering ensembles shine once more as we pay tribute to the Queen.
K-POP Party
Time to slip on your best Jungkook (convince us otherwise) t-shirt and get your K-POP 온 (ON!) with Ice at Santa Monica! Calling all ARMYs, BLINKs and K-Pop enthusiasts: don't forget your light sticks because we'll be keeping a close eye on which fanbase can own the ice rink and light up the night in style.
December 14, 2023 | 4:00 PM - 5:00 PM
Celebrate Hanukkah starting December 7 and join in the community tradition of lighting the menorah at the Third Street Promenade. The final lighting ceremony will take place at the ice rink during the 4pm session with the actual lighting at 4:45pm on Thursday, December 14.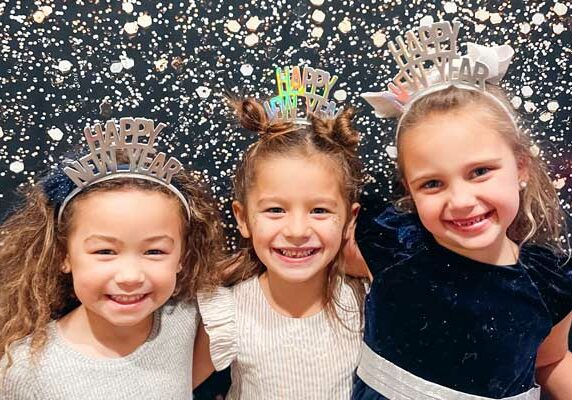 Sunday, December 31, 2023 | 8:30 PM - 9:30 PM
Join us for a spectacular family-friendly New Year's Eve celebration at Ice at Santa Monica from 8:30 p.m. to 9:30 p.m. on December 31.
Looking for the perfect way to ring in the New Year with your family? Look no further! Ice at Santa Monica invites you to a heartwarming and unforgettable New Year's Eve celebration tailored for families and kids of all ages.
You'll experience ice skating under the stars, delicious food and drinks and the excitement of a countdown to midnight (East Coast time). Share a heartfelt toast with your loved ones and embrace the promise of a brand-new year.