Skating

Sessions and Hours
Ice at Santa Monica, is located at the corner of Arizona Avenue and Fifth Street in Downtown Santa Monica.
Each session is 60 minutes of ice skating. This may be extended depending on advance reservations, rink occupancy and will be determined at the discretion of rink management.
November 1 - December 14
11:30am - 9:30pm Sunday through Thursday
11:30am - 11pm Friday and Saturday
December 15 - December 30
11:30am - 11:00pm Daily
January 1
11:30am - 11:00pm
January 2 - January 15
11:30am - 9:30pm Sunday through Thursday
11:30am - 11pm Friday and Saturday
Christmas Eve, December 24
Christmas Day, December 25
New Year's Eve, December 31
11:30am - 9:30pm
General Admission including skate rental: $22
Locker Rental: $5
Skate Helper: $6
Gloves: $5
Socks: $5
Note: The $22 includes admission, skate rental and processing fees and does not include sales tax. Visitors can buy tickets online through the many links on this website. Another option is to scan the QR code on display at the rink and buy your tickets through your mobile device.
Ice at Santa Monica has a "No Refund" policy.
Multi-Session Day Pass - $30.00
The multi-session day pass allows guests to skate from 1:00pm until 5:00pm during the dates listed below.
Dates available:
November 6 through November 17

November 27 through December 15

January 8 through January 12
You can rent figure or hockey skates rink-side. Sizes range from toddler size 8 to adult size 15.
For beginning skaters under 48 inches tall, we offer Skate Helpers: Penguin & Polar Bear Helpers that glide with the skater along the ice and help with balance and control. Skaters must be able to stand on their own and push the Helper by themselves. Others cannot push them.
For safety considerations, Skate Helpers cannot be rented to anyone taller than 48". The helpers can be rented rink side or from the Skate Shop onsite only. Limited quantity and available on a first-come, first-served basis.
Learn to skate with private lessons from the pros! Select your instructor and book your lesson. Lessons are Sunday mornings 9-10am and 10-11am.
Warm Up With a Fire Pit +

S'mores
What better way to celebrate the season than with a cozy fire and gooey, sweet s'mores?
You and your group can schedule a session around the fire pit for $150.  All bookings are based on a first-come, first-served basis.
Immerse yourself in the beauty of winter with an exclusive rink side fire pit experience. Create a memorable and delightful holiday experience with family and friends! Guests can indulge in the following perks:
Rink Side Fire Pit: Your pass grants you access to a cozy fire pit right by the ice rink, where you can stay warm and savor the magical atmosphere of Ice at Santa Monica.
Eight Reserved Seats: You and your companions will have the privilege of eight reserved seats, ensuring prime viewing of the ice skaters and creating lasting memories together.
To enhance your experience, you'll receive a specially curated artisan s'mores kit from S'moreology. Indulge in delectable, handcrafted s'mores that perfectly complement the warmth of the fire pit.
Want to take a s'mores kit home with you or simply want seconds for your crew at the rink side oasis? You got it!
Each Ice at Santa Monica s'mores kit by S'moreology makes eight s'mores and comes with: 16 artisan classic grahams, eight artisan vanilla marshmallows, eight chunks of Hershey milk chocolate and two bamboo roasting sticks.
The Ice at Santa Monica rink is available for private parties on select dates during the 5:30 p.m. & 7:00 p.m. sessions. Rate for private parties on or before Dec. 19, 2023, $6,000. Rates for private parties in January: $5,000. Sessions are not open to the public if sold to a private party.
Visitors can rent lockers for $5; the lockers are large enough to hold a couple of pairs of shoes, a medium-sized handbag and a few small purchases.
Restrooms are located onsite. Since skates may not be worn in portable restrooms, we recommend you use the facilities before putting on skates.
Sure, the rink is in sunny, warm southern California, but ice needs to stay cold, right? While you are skating, it may be prudent to wear a scarf, hat and gloves along with a comfortable sweater or sweatshirt.

Viceroy Santa Monica
Indulge in a sun-soaked beach holiday getaway at Viceroy Santa Monica, where you can leave winter weather behind and bask in the warmth of Southern California. Embrace the holiday spirit with our specially curated package, including luxury accommodations, a $75 daily food and beverage credit, one welcome festive drink per person, 50% off resort fee, and tickets to experience ICE Santa Monica, Downtown Santa Monica's premier outdoor ice skating rink. Experience the holidays and create unforgettable memories in this coastal paradise! Book today!
We are thrilled to welcome back Stefano's and Cafe Ugo! Indulge in the delicious flavors of Stefano's mouthwatering pizzas and savor the aromatic coffees and delectable pasteries from Cafe Ugo, all conveniently available right here at Ice at Santa Monica.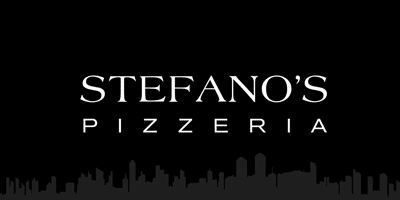 Stefano's Pizzeria serves up some of the best NY-style pizza for 20 years on the world famous Third Street Promenade in Santa Monica. We take pride in the fact that our dough and sauce are made in-house from scratch and from the freshest ingredients.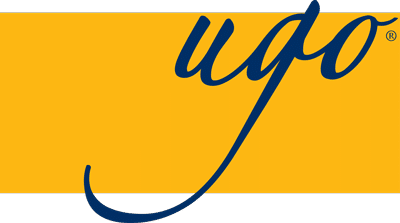 Cafe Ugo Santa Monica is located on Santa Monica's world famous Third Street Promenade. Experience a real Italian cafe as you sit and enjoy the sights and sounds of Santa Monica. Look forward to our handmade gelato, strong Italian coffee, Seasonal European Hot Chocolate and a delicious variety of desserts and Italian Pastry.
Easy Access to Downtown Santa Monica: Whether you're arriving by car, train, bus, or bike, Downtown Santa Monica offers seamless accessibility. Once here, you can navigate the district without the need to drive.
Bus Services: Santa Monica's Big Blue Bus and L.A. County's Metro jointly provide transportation services catering to both local and wider Los Angeles travel needs. Check out the comprehensive online schedule and route details for Big Blue Bus or call 310.451.5444. Visit Metro services or call 323.GO.METRO (323.464.3876).
Convenient Train Travel: Connecting Downtown Los Angeles to Downtown Santa Monica in just around 48 minutes, the Metro Expo Light Rail Line eliminates parking and traffic concerns. The Downtown Santa Monica Station, located at Fourth Street and Colorado Avenue, is merely two blocks away from the bustling Third Street Promenade shopping and dining area. For more information, click on the above link.
Quick Tip: To access the Big Blue Bus and Expo services, you'll need a TAP Card. Secure yours at the Big Blue Transit Store on 1444 4th St. (ground floor of Parking Structure 5). Operating hours: Monday to Thursday: 8:30 am to 4:30 pm; Every Other Friday: noon to 4 pm; Saturday and Sunday: Closed. You can also purchase your pass at the TAP website.
Effortless Biking: For eco-friendly mobility, explore the City's Bike Center. This hub offers secure bike parking, bike repair, rentals, and more.
Discover Dockless Mobility: Downtown Santa Monica embraces shared mobility devices such as electric bikes and scooters. Leading industry providers offer these options, making short-distance travel convenient and eco-conscious.
Click here to find information about parking lots in the area.
Rebooking: You can rebook online. Just open the confirmation email you received after your initial purchase. Just above the yellow "Your Ticket" section, click "Change booking." From there, you can choose another available session.
Cancellations: If your ice-skating session prematurely ends or is canceled due to inclement weather or the threat thereof, your tickets are valid for any new date and time that is available on or before January 15, 2024. The ice rink has an "Exchange Only Policy." It does provide refunds in very limited circumstances only, or there is an extraordinary circumstance. If a refund is issued it will not include the Convenience Fee.
Embark

on Your Santa Monica Adventure Today
Plan your visit and book accommodations that match your style—hotel, resort, or B&B—and embark on an unforgettable journey that creates lasting memories. Santa Monica eagerly awaits your arrival, with arms and boundless possibilities—all you have to do is take that step.
Come to Ice at Santa Monica and enjoy ice skating, Santa Monica-style!
Other Willy Bietak Productions

Rinks
The Holiday Ice Rink Pershing Square in Downtown LA
The Safeway Holiday Ice Rink in Union Square San Francisco