Through event sponsorship of Ice at Santa Monica, businesses can anticipate:
Unrivaled Visibility: Your brand will take center stage throughout the rink area, ensuring extensive exposure and interaction with a diverse and captivated audience.

Seamless Brand Integration: Rink organizers closely cooperate with your team to artfully incorporate your brand into the rink's atmosphere, elevating the visitor's journey while aligning with your core principles.

Engagement Avenues: Via tailored initiatives, giveaways and interactive experiences, you'll have the chance to engage with attendees, fostering meaningful connections and brand allegiance.
Digital Footprint: Ice at Santa Monica's promotional endeavors encompass social media crusades, email bulletins, and online marketing, substantially expanding your brand's reach within the local community and beyond.

Community Influence: By endorsing this beloved holiday custom, your brand will be acknowledged as a socially responsible collaborator, cultivating goodwill and favorable associations.
Several businesses have already lent their support to this exciting event. Ice at Santa Monica would like to thank and acknowledge the following businesses that have sponsored this event: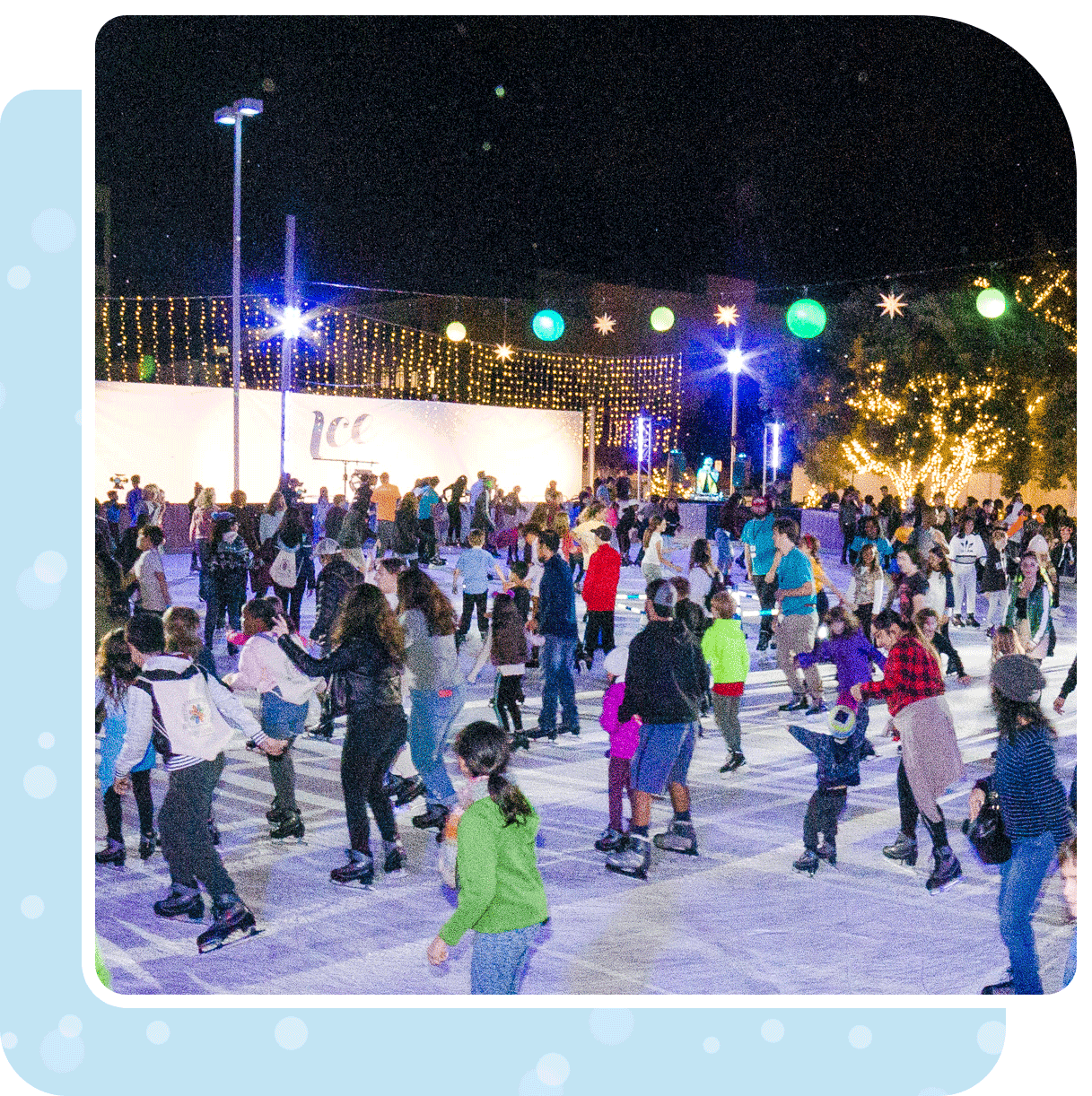 Event Sponsorship

Fosters Goodwill
Businesses and events like Ice at Santa Monica collaborate to create experiences for residents and visitors.
A sense of belonging is important in any community, and businesses help create this connection. Supporting community events like Ice at Santa Monica is a way for businesses to showcase their dedication to creating a sense of belonging. These events let businesses present their offerings, bond with customers, and create strong relationships.
Don't underestimate the impact of community events on the growth of your business. The goodwill established within a community speaks volumes about your business's values and mission, and appeals to your customers.
Contact Kristi at Resonate Agency for event sponsorship opportunities at 650.207.6400 or [email protected].