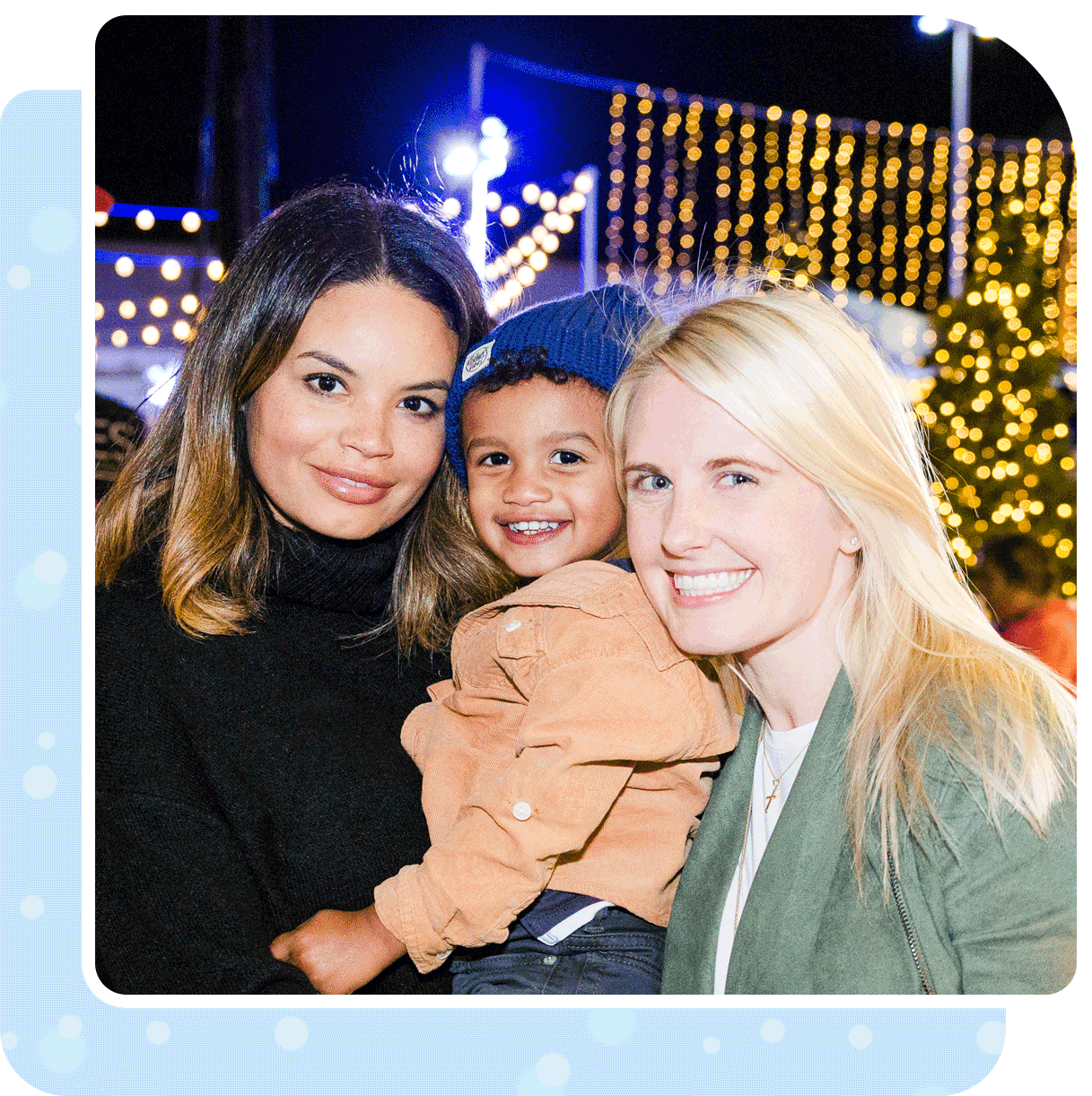 The holiday season is a time of enchantment and Downtown Santa Monica captures this spirit perfectly. As the streets come alive with dazzling lights and festive decorations, the entire area exudes a joyful atmosphere. Exciting holiday events, live performances and seasonal celebrations create an experience for visitors of all ages.
The centerpiece for this winter celebration is Ice at Santa Monica, an 8,075-square-foot seasonal ice rink that will be the focal point for the season from Nov. 1 through Jan. 15. The rink once again metamorphoses the intersection of Fifth Street and Arizona Avenue into a winter realm.
Countless vivid lights, decorations and garlands will adorn the Third Street Promenade and Second and Fourth streets, casting a warm glow over accessible shopping and delightful al fresco dining encounters.
Immerse yourself in a shopper's paradise along the Third Street Promenade, a pedestrian street filled with boutiques, well-known retail stores and specialty shops. The Third Street Promenade is the place to find gifts and stylish treasures – from fashion and tech gadgets to artisanal crafts and chic home decor. Get ready for a unique and memorable shopping experience.
Indulge your taste buds in the scene that defines Downtown Santa Monica. From cafes offering delightful ocean views to eateries serving global cuisines, every bite is a sensory journey. Discover farm-to-table delights, uncover gems and embark on an adventure like no other.
And here's the cherry on top: After satisfying your shopping cravings, take a stroll steps away to Santa Monica's iconic coastline—where shopping meets beach bliss.
The glistening waters, pristine beaches and inviting palm trees provide a contrast to the bustling energy of the city. Being so close to downtown means you can effortlessly switch from shopping to wearing flip-flops in a few minutes.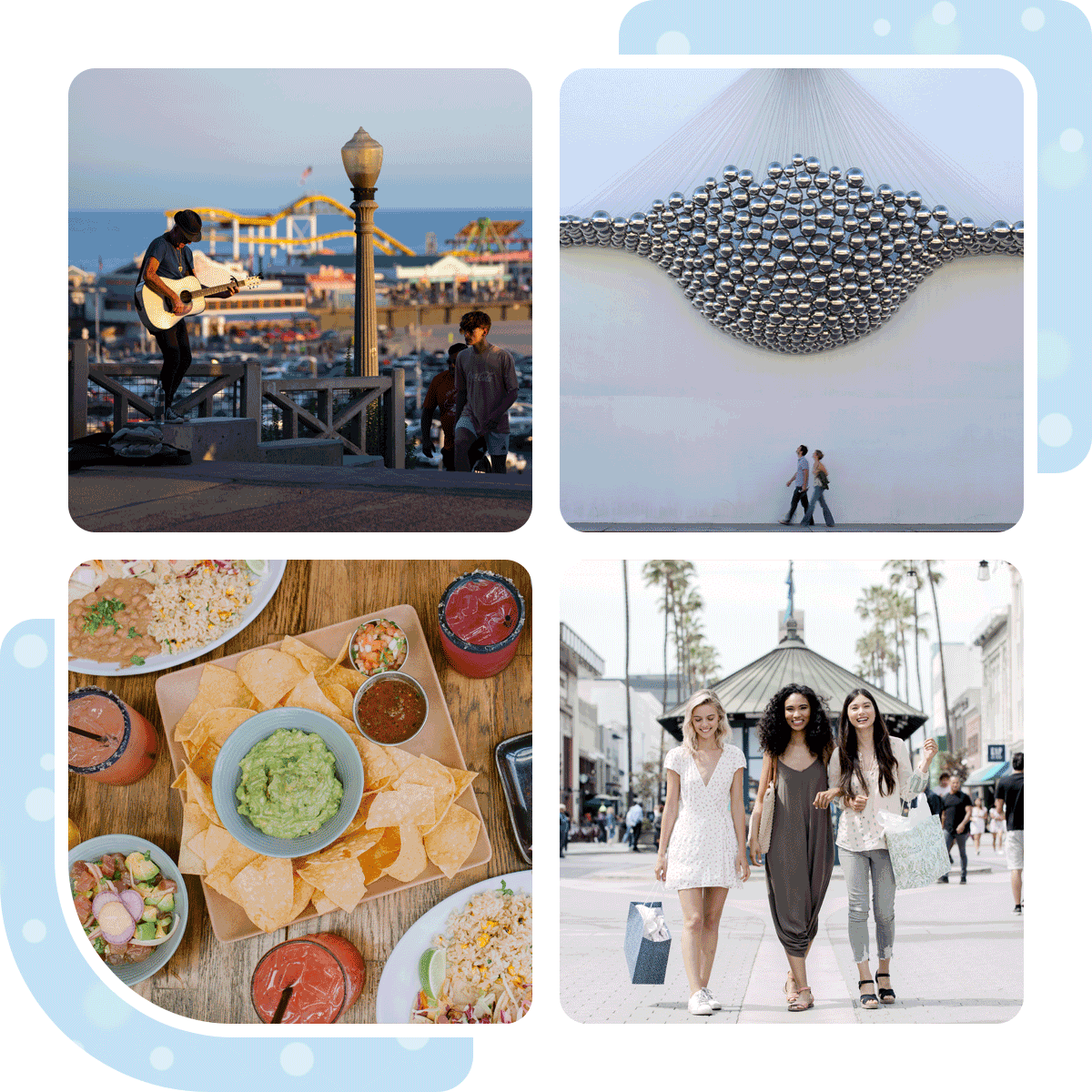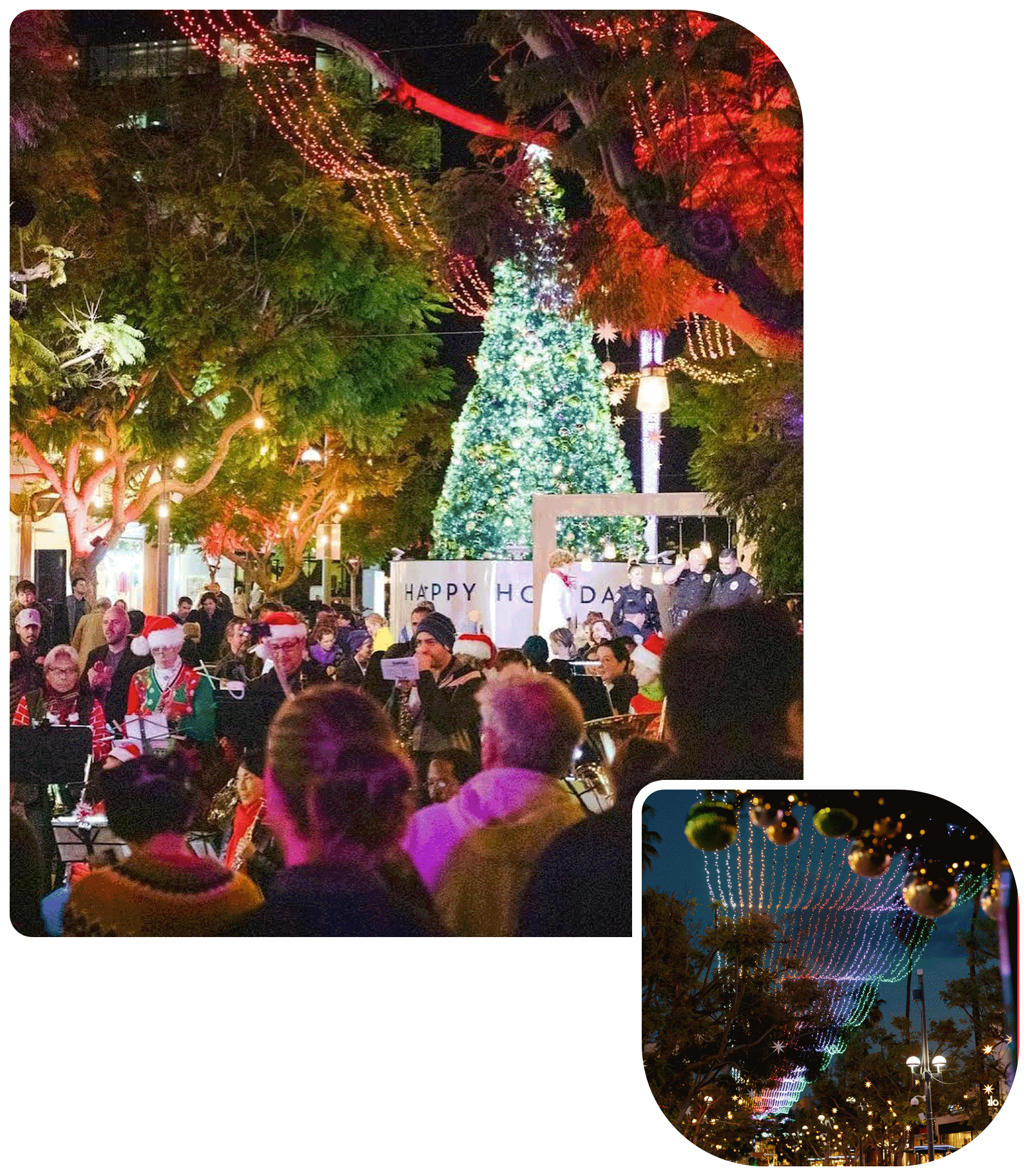 Plan Your

Festive Getaway
Visiting Downtown Santa Monica during the holidays is a delight for both your senses and your soul. Your holiday exploration will immerse you in a world where retail therapy combines with the serene charm of the coast. Every corner holds the promise of a new adventure. Whether you're searching for that special gift, craving delights or simply yearning for a relaxing day by the ocean, Downtown Santa Monica offers it all.
When you visit Santa Monica during the holidays, you'll have tons of activities from which to choose. Visit our Plan Your Visit page for all the details.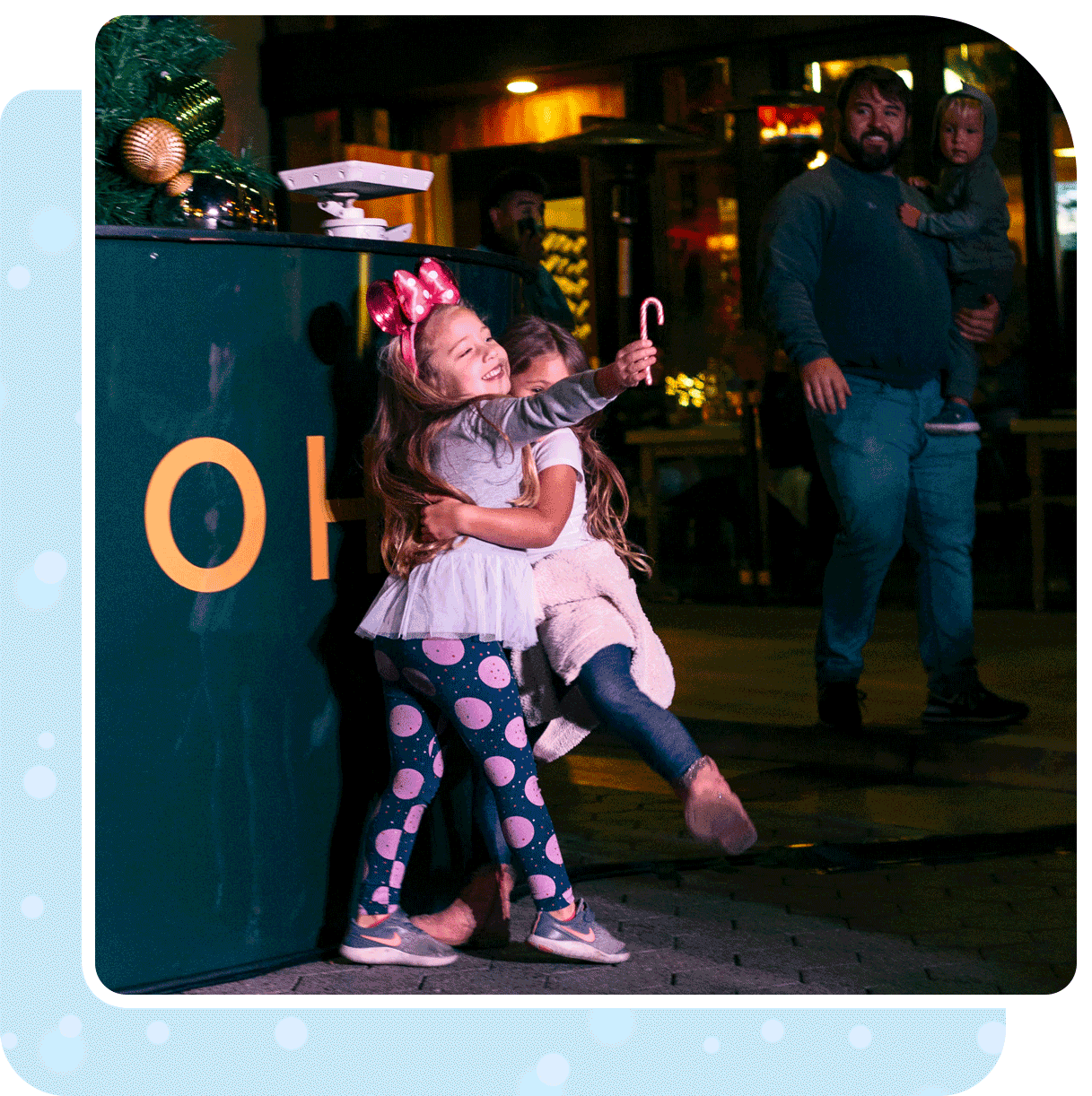 About


Downtown Santa Monica Inc.
Downtown Santa Monica (DTSM) Inc., a private non-profit organization, collaborates closely with the City of Santa Monica to oversee the management of services and operations within the vibrant heart of Downtown Santa Monica.
Learn more about Downtown Santa Monica, Inc.