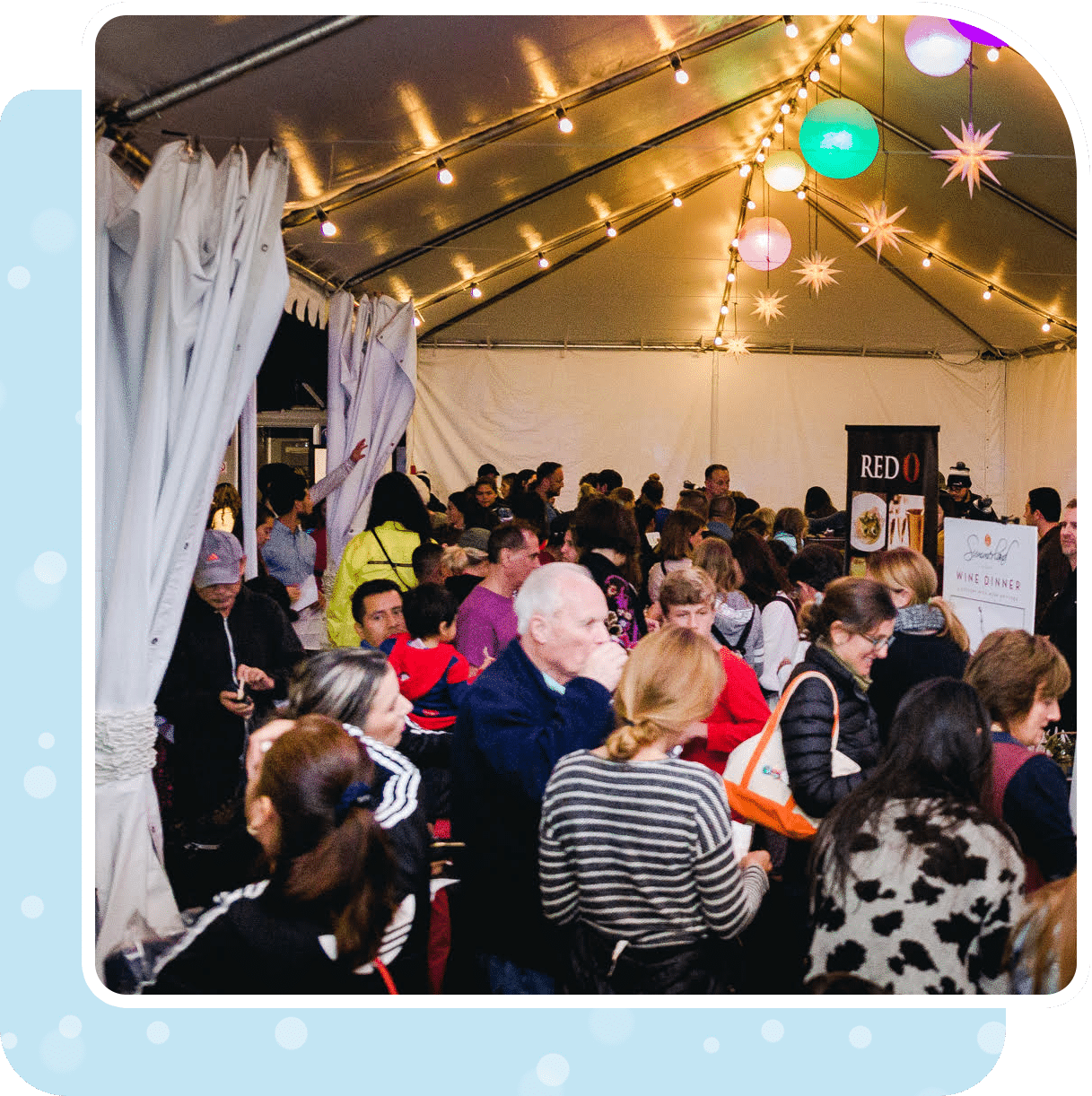 When looking for unique birthday venues or places to hold your corporate holiday party, think about your guests gliding on pristine ice sharing some warm moments within four blocks of the Pacific Ocean.
Ice at Santa Monica is the hub where extraordinary experiences unfold, making it an ideal location for special events. Rent the entire ice rink or the 15'x15' party tent complete with tables & chairs, seating 20 people comfortably for only $300 for 1.5 hours. For tent rental, click the button below to book online.
For information on renting the entire facility, please submit the inquiry form below.
Simplified

Event Planning
Organizing an event may seem overwhelming; however, with Ice at Santa Monica by your side, you can ease through the process smoothly.
Space is available for events on Mondays and Tuesdays during the 5:30 p.m. and 7 p.m. sessions through Dec. 19 for $6,000. You can make the season last a little longer by scheduling your holiday event in early January. The last day available for an event is January 9. January parties are available for $5,000.
Our team ensures that turning your vision into reality is a smooth and seamless experience.
What truly sets Santa Monica events at the ice rink apart is the ambiance it offers. The rink has a festive and heartwarming atmosphere because of the winter air, holiday lights and seasonal energy.
Whether you're looking for birthday venues or hosting a corporate holiday party, our enchanting setting transforms your event into a cherished affair that your guests will remember for years to come.
Since we're so close to Hollywood, Ice at Santa Monica offers perfect filming locations, too.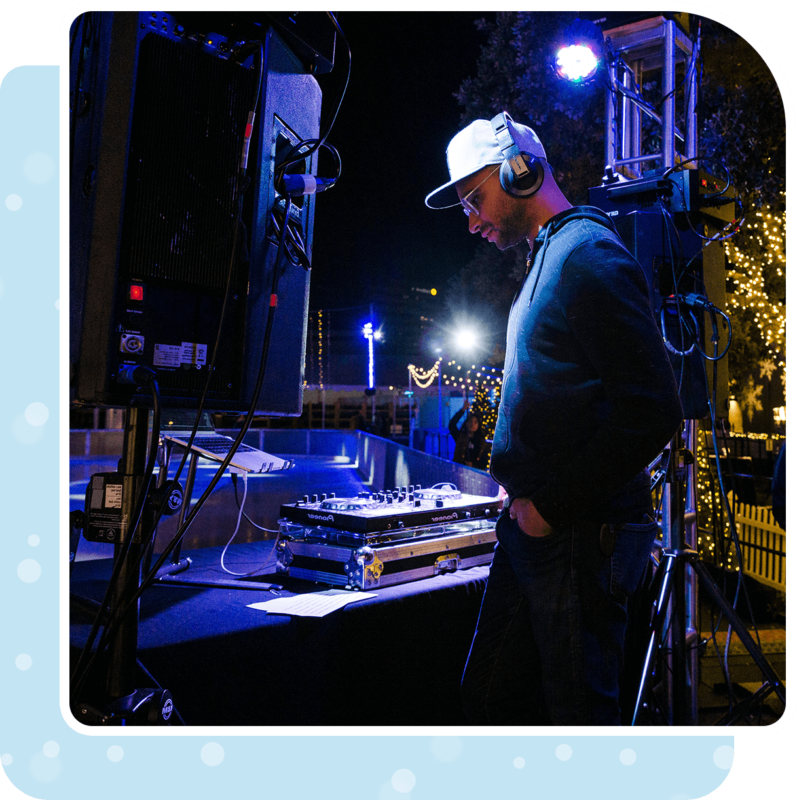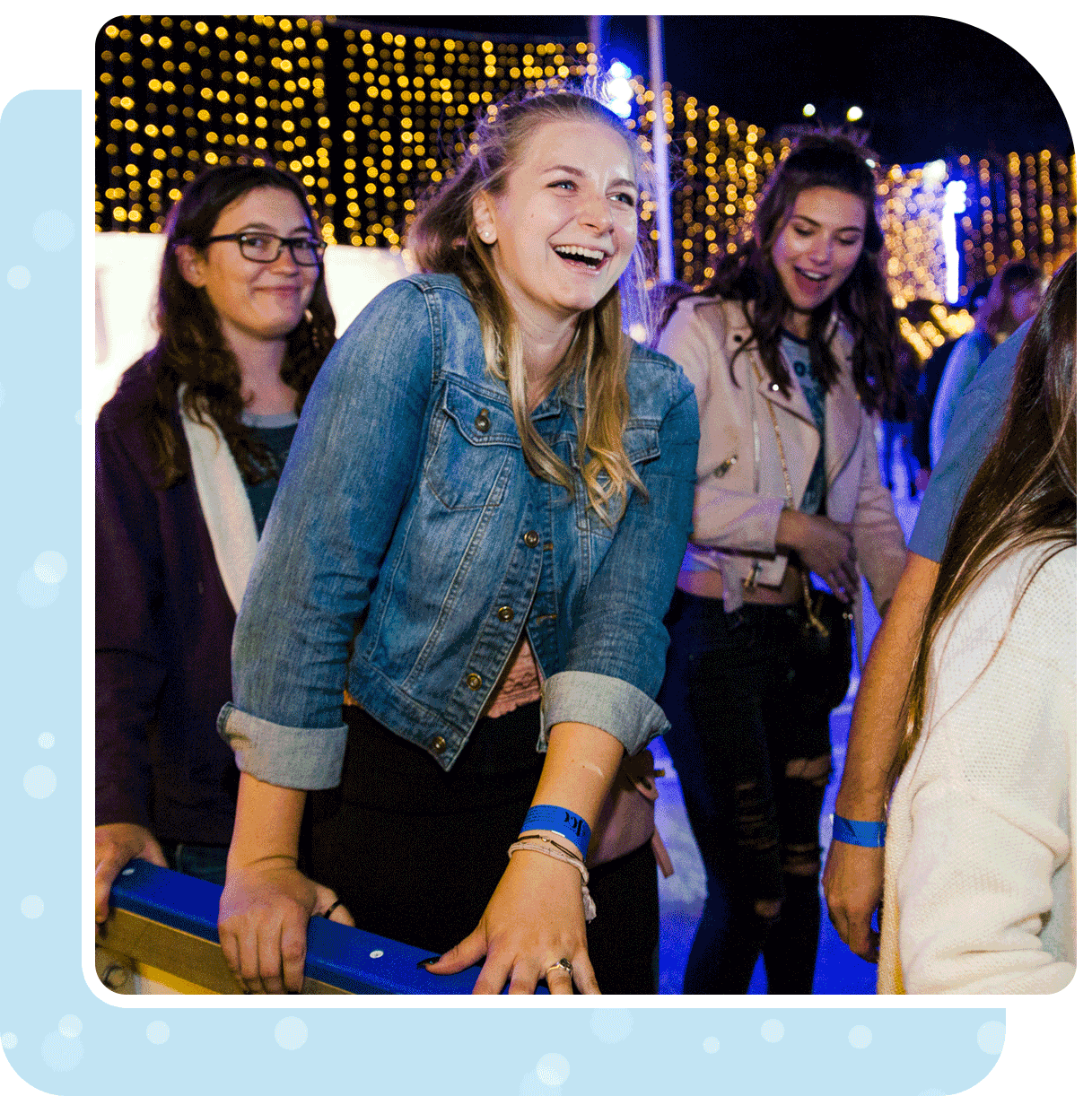 Immerse yourself in a world of enchantment as you organize your event at Ice at Santa Monica. It's not about planning an event; it's about embracing an experience.
With its location and unique atmosphere, the ice rink offers an effortlessly enjoyable experience.
So, gather your loved ones, colleagues or closest friends and embark on an exhilarating journey. Whether you are looking for birthday venues or any other party location, plan your Ice at Santa Monica event by submitting the form below.
Witness as your vision comes to life on the dazzling ice.
For more information about hosting your event with us, please complete this form: